"M" for Metabolism! "Haaa" on you Mr. Cheesecake!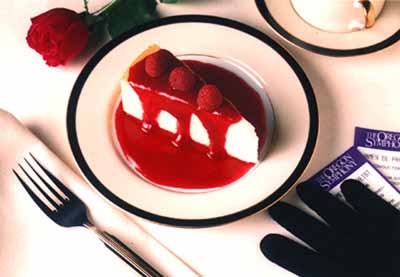 Well Christmas is over and I had a great and relaxing time…I hope everybody else had a great time too. From viewing some of your websites, I see that you did. =o) Boy I ate well over the break too, from cheesecake covered in raspberry sauce to beers with standing rib roast…MMMMMmmmm, Good! However it really looks like my new metabolism has saved my butt this year round. I didn't work out for a few days while I was down on the island so I was really expecting the worse when I did my "check-in," but to my surprise I still lost a pound! =o) I have no idea how that happened with the beers and just plain good food I consumed, but I'm not going to question it and jinks it, but rather except it! Hehehehehe!
I have several little house projects I plan to take care of, with what is remaining of my break, but at this very moment I feel like kicking back on my couch typing this and being lazy…Aaaaaa, life is good.
So what is everybody doing for New Years by the way? I myself am broke as hell after the holidays, so I might actually bring it in a bit low key for a change…who knows. Whatever it is, it sure as hell better not take any cash, because as the saying goes you can't get blood from a stone. LOL!